history
Our family moved to Lower Hurst Farm in 1985.  The farm had been run as a dairy farm before that and we soon established a small sheep flock. 
The Hereford beef herd followed soon after.  We started retailing our own product during the early 1990s and in 1994 we set up a butcher's shop in the nearby village of Tissington before started direct sales in the late 1990s with the advent of online ordering.
At around the same time we found that an organic farming philosophy was consistent with our own, and we set about organic conversion.  We obtained our organic status in 2000 and have been active and enthusiastic champions of organic production methods ever since.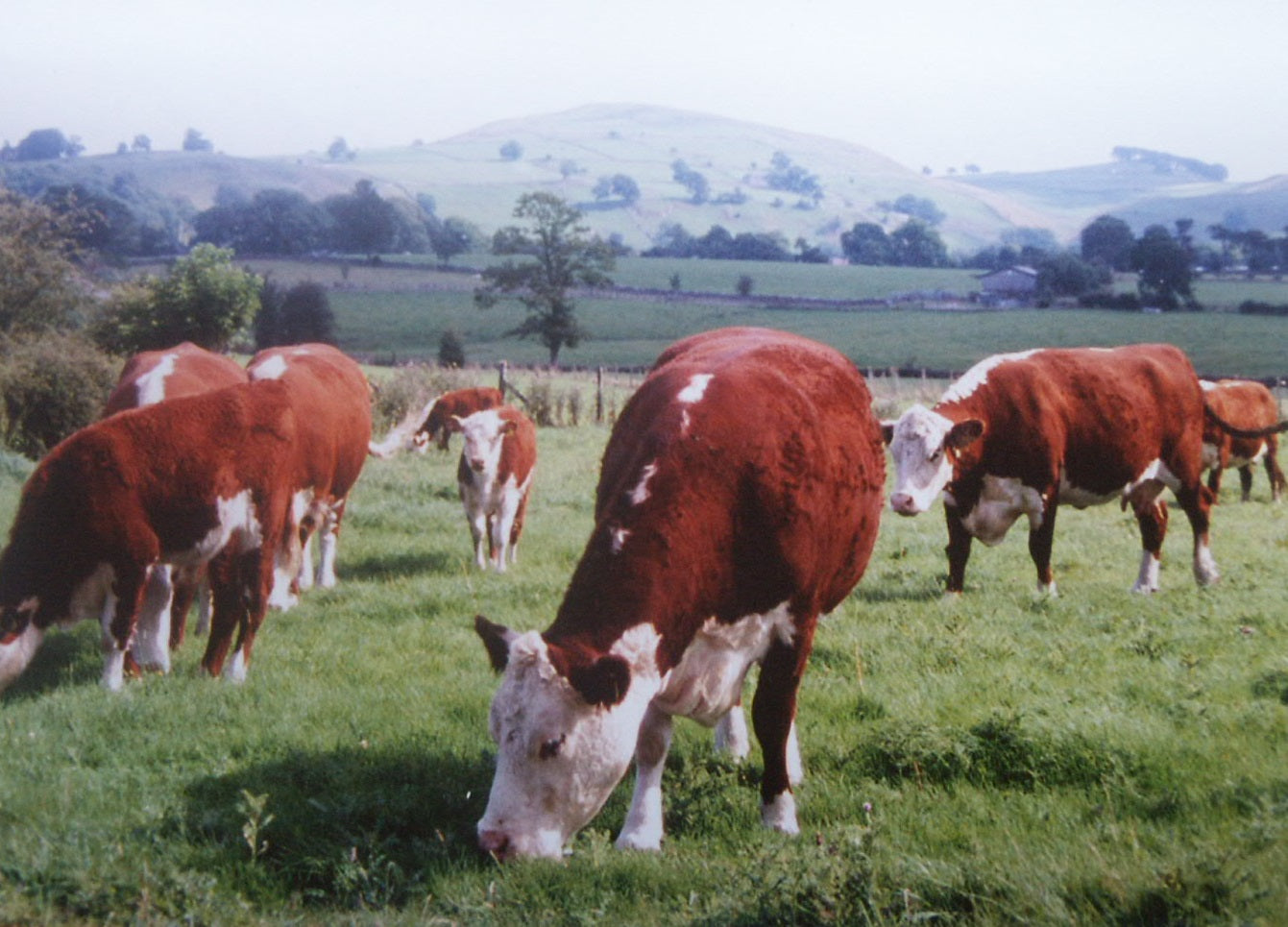 We have been rearing Hereford cattle at Lower Hurst since the 1980s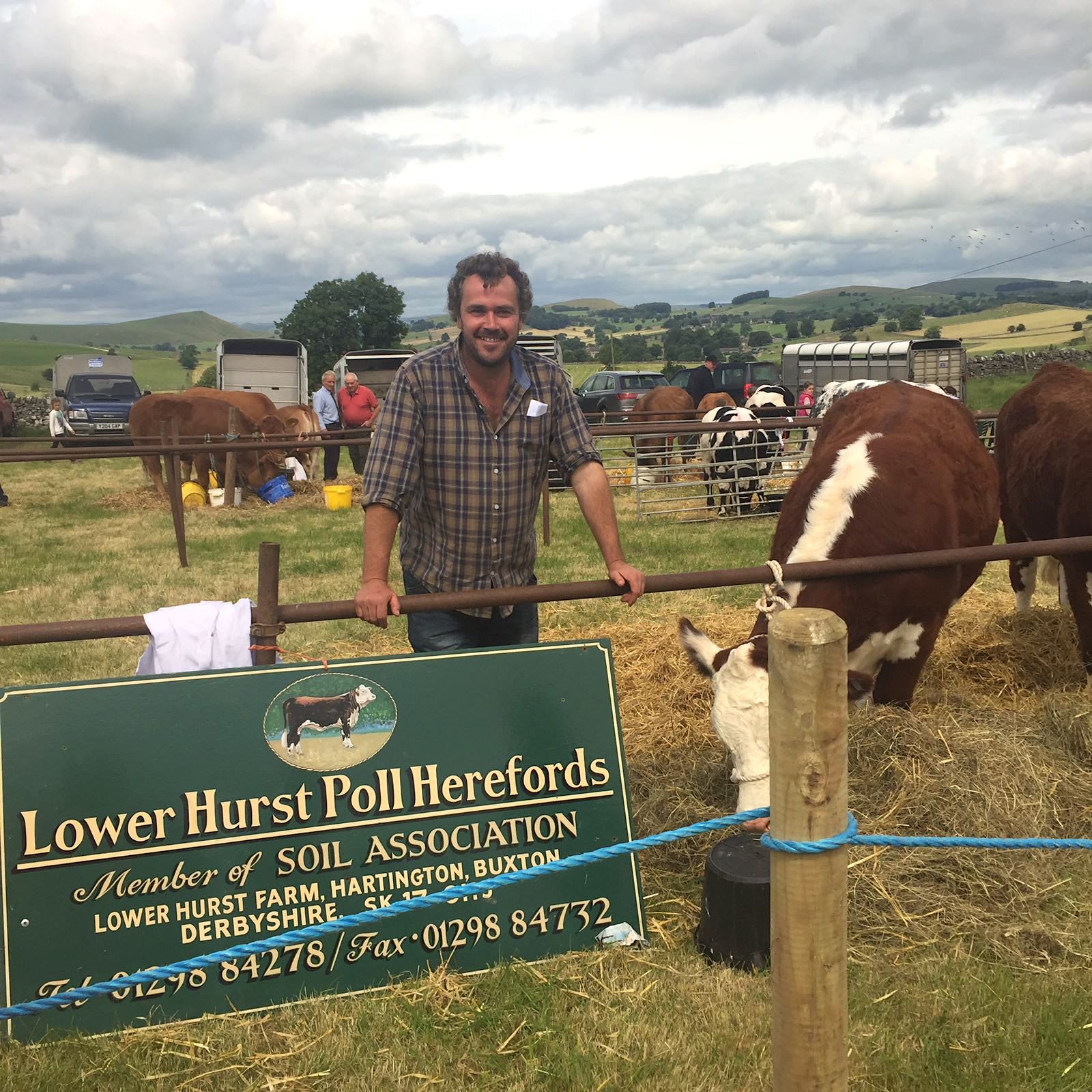 Phil with the cattle at the Manifold Valley Show, held every year near Ilam